Beta Alumnus Compiles Colgate Song Book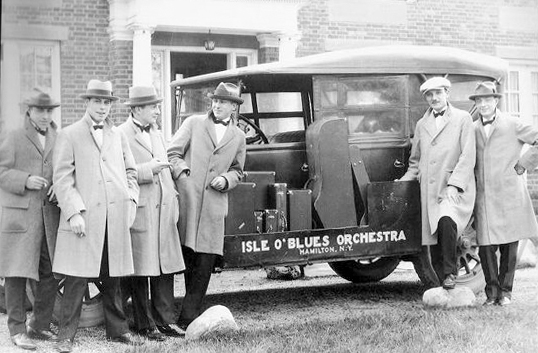 In the photo: Lloyd Huntley (second from left) and his band at the Beta House (1923), long before Lloyd returned to campus as Director of Student Activities.
The 21st Century Colgate Song Book was compiled and edited by Tom "Atom" Vincent '53 and published by Colgate's Department of Alumni Relations, and is the first updated song book from the college in half a century. The idea for this version started in 1978, when Atom introduced his song "Our Colgate" at his 25th Reunion—the first Colgate song written from the alumni perspective and first to mention women. At his 60th Reunion last year, however, Atom decided to campaign for a songbook update to include his song.
An agreement between Colgate and his company, Marketing a la Carte, Ltd., was signed to update and expand the 1958 songbook. The final product is more than a volume of "song arrangements." As Atom explained, "It's also a fun look at music and campus life over nearly 200 years in words and pictures—a must for anyone who really celebrates the Colgate spirit!"
Now the "Singing Fraternity" has a special new way to raise its voice in song! The book sells for $34.95 and can be ordered through the Colgate Bookstore. Read more about the song book in the summer 2014 edition of the newsletter!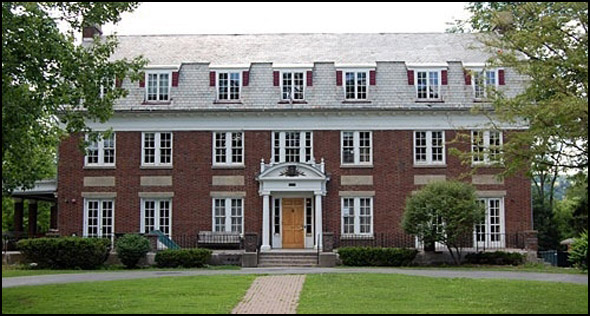 beta theta pi
at colgate since 1880
For more than 128 years, the Beta Theta Chapter of Beta Theta Pi has fostered brotherhood and friendship on the Colgate University campus. Since its founding in 1880, more than 1,400 brothers have been members of the Beta Theta Chapter.
Learn more about our local and national history, here.
Connect With Beta
Join Us on LinkedIn
Click here and log in to LinkedIn to join our alumni group and network with Beta brothers.
Connect on Facebook
Click here to check out our Facebook group. We'd love to hear more from you!